Re: Cote de Pablo - The Ninja is here , Dim 6 Aoû - 19:19
---
Welcome.
Lili Reinhart
ADMINISTRATRICE ✧ i'm a barbie girl.
Je suis arrivé(e) à L.A. le

: 01/06/2017
J'ai donné

: 973
interviews. J'ai

: 21

Re: Cote de Pablo - The Ninja is here , Dim 6 Aoû - 19:35
---
Congrat's tu es validé(e)
⬗ La team au micro
C'est quoi ce choix de dingue là ? (re)bienvenuuuuue chez toi et puis j'veux un lien, je l'adore trop cette fille
.
Tu intègres les MARGARITA suite à ton casting.
⬗ Les liens utiles
Maintenant que tu es validé, n'oublie pas de faire le tour des sujets mis à ta disposition. Certains sont très utiles et d'autres obligatoire au recensement de ta célébrité. N'hésite surtout pas à aller vers un membre du staff si tu as une question et on te souhaite encore la bienvenue parmi nous.
⬗ BOTTIN DES AVATARS
⬗ LISTING DES MULTIS-COMPTES
⬗ LES SCÉNARIOS
⬗ LES CASTINGS
⬗ LES CÉLÉBRITÉS ATTENDUES
⬗ FICHE DE LIEN
⬗ LOTO DU RP
⬗ LES TOPS SITES
⬗ BAZZART
_________________
❝ the heart wants what it wants ❞
The bed's getting cold and you're not here, the future that we hold is so unclear but I'm not alive until you call and I'll bet the odds against it all. Save your advice 'cause I won't hear, you might be right but I don't care. There's a million reasons why I should give you up. ©cosmic love.
Cote de Pablo
COTE ✧ je suis ton avenir.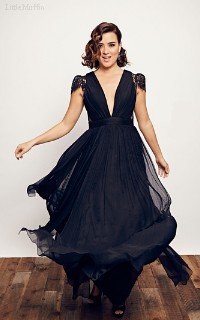 Je suis arrivé(e) à L.A. le

: 06/08/2017
J'ai donné

: 153
interviews. J'ai

: 38

Re: Cote de Pablo - The Ninja is here , Dim 6 Aoû - 20:07
---

Re: Cote de Pablo - The Ninja is here ,
---